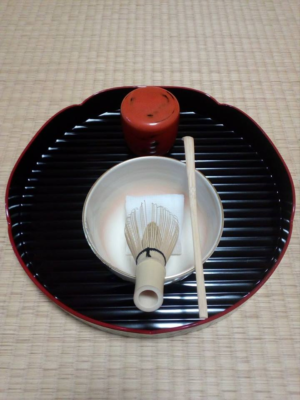 "Japanese Tea Ceremony" workshop in QLD
Japanese tea ceremony workshop for beginners
Are you whish to learn / experience the Japanese tea ceremony?
This will be the perfect opportunity to get to know Japanese tea ceremony. This workshop is designed for beginners. So you do not have to be prepared…. You will have an opportunities to learn not only about Japanese tea ceremony but also making Japanese sweets, how to wear yukata and so on!
Please contact Tomoko at hakuunan.brisbane (at) gmail.com for further information and reservation.
---
When: Thursdays 18 &25 May and 1,8 & 15 June (5 days )
Time: Between 10:00~12:00 (about 2 hours)
Fee: $125
Includes: 5 lessons (matcha tea and sweets included)
Where: Kuraby, QLD
1st Lesson (18/05/2017)
What is the Japanese Tea Ceremony?
Introduction to the Tea Ceremony, tea room and tea utencils, Demonstraion of Bonryaku Temae (basic tea ceremony). Learn the correct way to eat sweets and drink matcha tea.
2nd Lesson (25/05/2017)
How to wear Yukata and Hanhaba-obi and how to hold Yukata
(Please bring your own Yukata, Obi and 2 cords if you have them. Yukata and Obi can be loaned if you do not own them.)…
3rd Lesson (01/06/2017)
Japanese Sweets Making
Ms. Aya Yahahara, tea ceremony instructor and bread making instructor will teach you how to make some japanese sweets.
4th Lesson (08/06/2017)
Basic tequniques for the Japanese Tea Ceremony
Learn how to sit, stand, bow, use fukusa (tea cloth), clean the tea containter and tea scoop, clean bowl and tea whisk (chasen-toshi).
5th Lesson (15/06/2017)
Bonryaku Temae (basic tea ceremony using minimum utensils)
This temae enables you to do the tea ceremony anywhere on tatami mat or table
Comments are closed