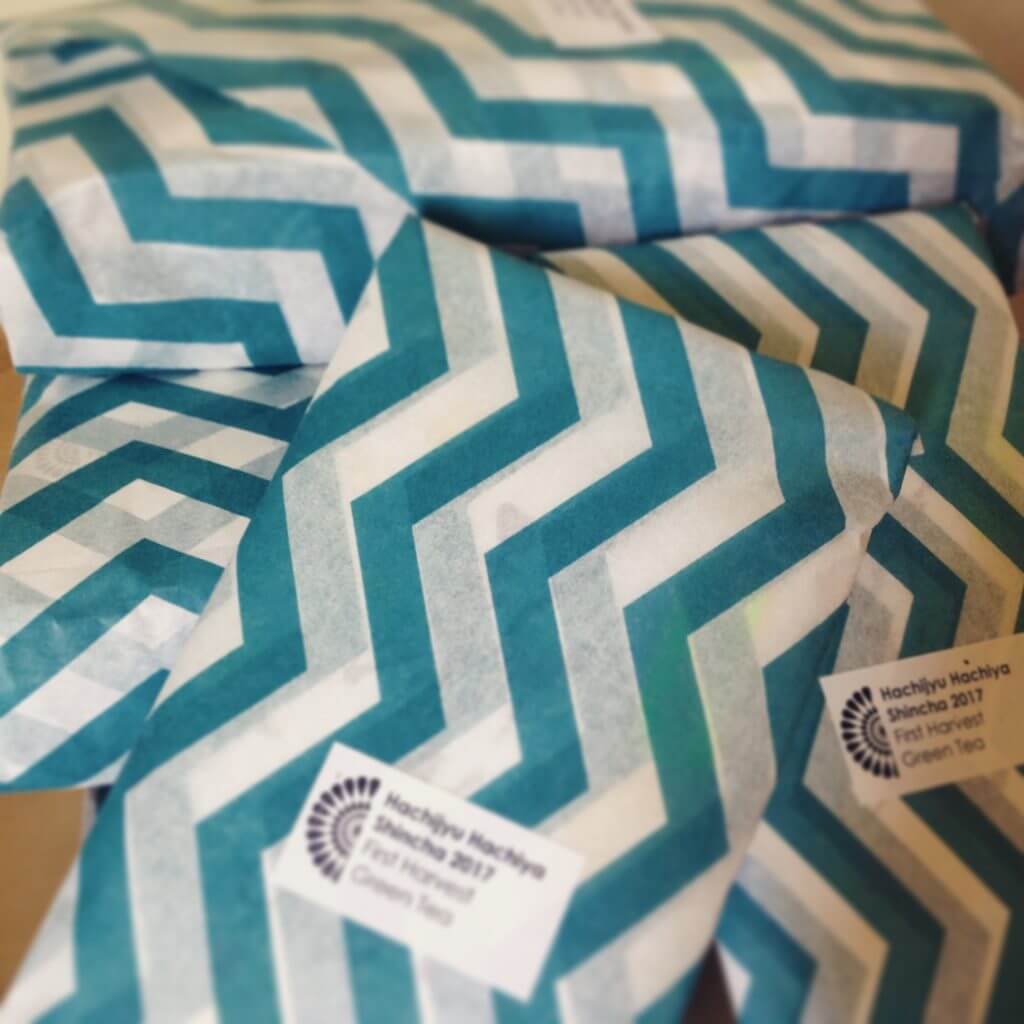 3 reasons to try Shincha green tea
Have you ever tried Shincha before?
Our pre-booked Shincha 2017 orders are all sent out today. Thank you for your patience who purchased tea from us. We are pleased to share the excitement why we are so happy to announce Shincha release every year….
1. Shincha is a seasonal sencha green tea available for limited time only. (Tea leaves are picked for aprprox. couple of weeks, during the first-harvest season). Shincha means "new tea". Due to this reason, it is extremely valuable.
2. Shincha tea leaves are soft and tender which creates fresh flavor and fragrance. It is very refreshing with delicate  sweetness. Sweetness endorse a higher level of amino acid.
3. Nutritious value is very high compare to later harvest sencha green tea. Tea plants pass the long winter and rest, getting ready for sprout. Tea plants develop a rich collection of the soil's nutrients during winter. Therefore, the tea leaves contain full of nutrition.
The weather conditions are different every year. The weather determines the taste and quality as well as the craftsman's skill. Never the same. Therefore, it is a great fun enjoying Shincha green tea every year!
Comments are closed