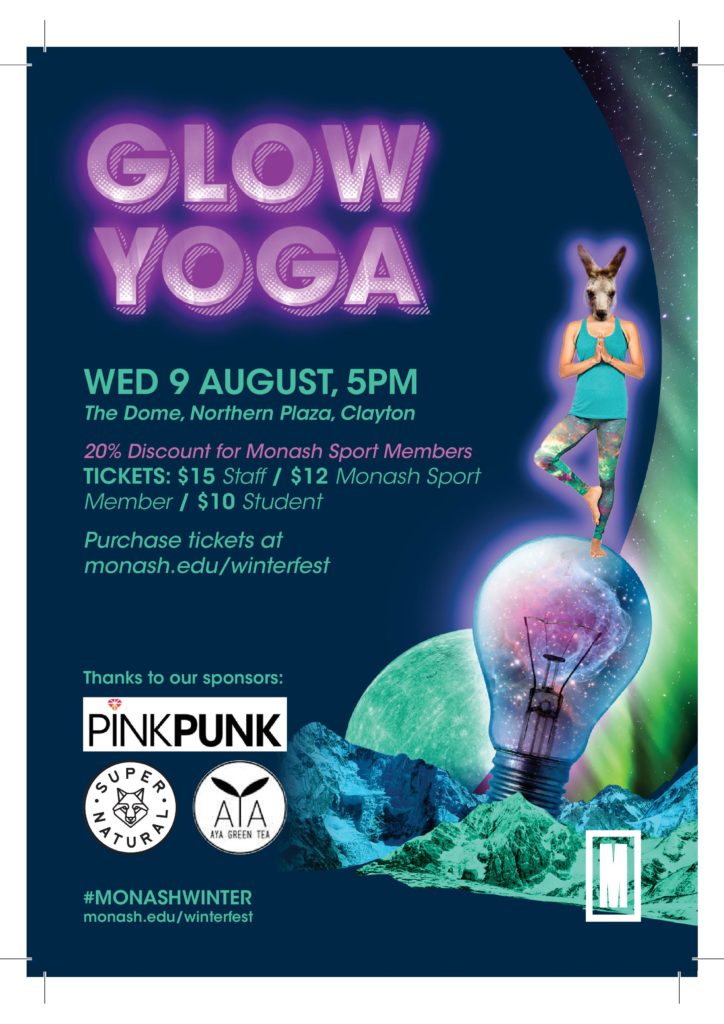 Glow Yoga at Monash University Winterfest 2017
We are happy to have been little part of such an exciting event!
Yoga and Green tea has strong connection and perfect combination as we all know.
Both has great health benefits and meditation, Zen aspects. Drinking green tea before the yoga may help increase your metabolism system. Drinking green tea after the yoga has benefits of mood enhancing.
I have no reason to stop me not to try both☺
Glow Yoga
Wed 9 August, 5pm
The Dome, Northern Plaza, Clayton, VIC, AUSTRALIA
#MONASHWINTER
monash.edu/winterfest
Comments are closed