About green tea
Types of tea
Well known teas include black tea, oolong tea and green tea. These teas are all created from camellia sinensis, a theaceae plant. Despite all originally coming from the same plant, they can be separated into these three categories through differences in the manufacturing process.
Fermentation of tea leaves (Black tea)
Semi fermented tea leaves (Oolong tea)
Unfermented tea (Green tea)
Depending on whether the oxidizing enzymes in the tea leaf are used (fermentation), used partially (semi-fermentation), or not used (non-fermented), three types of tea are created. Further, the type of green tea can be determined through which method is used to stop oxidization of the leaves – steaming makes Japanese style tea and roasting makes Chinese style.
Varieties of Japanese green tea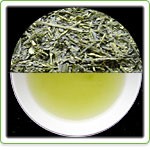 Sencha – The most popular and well known Japanese green tea
Japanese green tea often refers to Sencha. Combining the perfect sweetness and an astringent, refined taste, the tea has an invigorating aroma. Fresh tea leaves are first picked in the middle of April and "Second picked tea" and "Third picked tea" are collected afterwards, creating an increasingly refined taste with the passing of the seasons.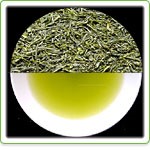 Fukamushicha – Deep steamed green tea – A sweet and full bodied, mellow tea
Created in a similar way to Sencha, this tea is steamed for two to three times longer to apply steam thoroughly. Due to this, the tea itself appears quite delicate and the taste is sweet and full bodied, creating a mellow taste experience.
Hojicha – Also perfect for children or when feeling under the weather
Created by roasting Bancha (Lower grade tea) over high heat, this tea has a very fragrant aroma. It contains little caffeine and theanine, making it perfect for children and easy on the stomach when feeling tired or sick.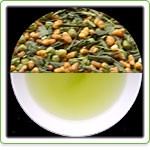 Genmaicha – To accompany heavy food
This tea is made by adding roasted brown rice to Bancha (Lower grade tea) and/or regular grade Sencha, to create a tea with a fragrant scent. The smooth flavour and refreshing aftertaste make it the perfect match for Chinese food or fried dishes that are high in oil.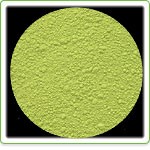 Powdered green tea – Enjoy the full benefits of the active ingredients of the green tea.
By grinding Sencha into a fine powder, we have created a tea that dissolves in cold water, allowing it to be used in various ways including iced, mixed with alcohol and in cooking. The ease of use makes it perfect to take on trips or use at the office.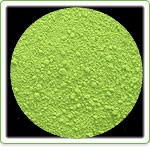 Matcha – A little indulgence
An essential component of the Japanese tea ceremony, this tea consists of a fine powder. The highest quality Matcha is a vivid green, light green matcha is sweet and dull green has a bitter quality. Created with tea leaves that have been covered from the sun during the last few weeks prior to cultivation to protect some nutrients and ground in a stone mill into a fine powder. This allows you to benefit from all the active ingredients of the tea leaf.