About Us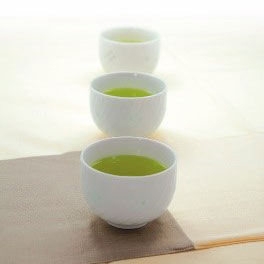 Aya Green Tea is a Japanese green tea specialty shop that opened in April 2008 in Brisbane, QLD, Australia. We provide our customers with fresh teas directly from Nakane Seicha Co., Ltd., in Kakegawa, Shizuoka – a region that produces one of the highest quality green tea in Japan.
Nakane Seicha Co., Ltd. started in 1946 as a family run business and one of the family member is founder of Aya Green Tea. For the last seventy years, we have been working to keep producing the high quality flavour that they are known for, while improving their processes. Aya Green Tea operates as their Australian branch. At Aya Green Tea, we strive to share the deliciousness, fun and peace of mind that comes from drinking Japanese green tea with Australians.
About Aya Green Tea's Tea
We use tea leaves grown with care by experienced farmers in the beautiful nature of Shizuoka. These tea leaves are then processed and finished using a combination of traditional methods and advanced technology. During the manufacturing process, we blend different tea leaves from a selection of farmers. This combining technique allows us to create the perfect balance of fragrance, sweetness, astringency and bitterness. This craftsmanship is what allows us to create a unique flavour.
Craftsmanship
A tea expert checks the tea's flavour, appearance, fragrance and the colour of the water when brewed. The expert's skills allow the tea leaves to become a unique, individual blend of Japanese green tea.